K – 4TH GRADE
What is Kids Town?
Kids Town is on Sunday mornings during the adult worship service. Our service includes both a large and small group environment to grow our faith and help build relationships.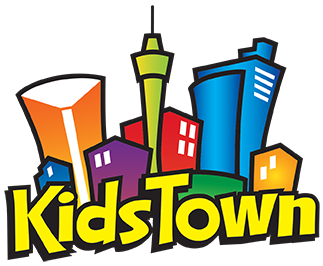 Large Group
Our Large Group setting is based on our mission statement here at FBC, "To Know Him and Make Him Known" This is a high energy service for children with Bible lessons, praise and worship songs, skits and object lessons.
Small Group
Our small group time is based on our theme verse, Luke 10:27, "Love the Lord your God with all your heart, and with all your soul, and with all your strength, and with all your mind, and, love your neighbor as yourself."
Small groups provide an opportunity for kids to dig deeper with a trusted adult leader into what it means to have a growing relationship with Jesus Christ. This setting provides time to get to know one another better, share our hearts, go deeper into His word and spend time in prayer.
We believe our ministry exists to come along side parents by impacting youth for eternity. Through instruction, discipleship, and relationships so that youths are equipped and empowered to minister to others and to live enthusiastically for God